Tracey Wallace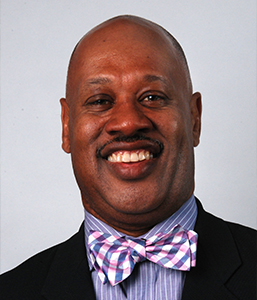 As founder and COO of Talented Fish, Inc., Tracey provides executive leadership, vision and structure. Tracey is responsible for the growth, strategic client development, and financial performance of the organization. He brings over 25 years of staffing industry leadership experience.
Prior to launching Talented Fish, Tracey enjoyed a steady climb up the various ranks within the staffing industry beginning as a commissioned based Placement Consultant, after a few years he got an opportunity to manage a temporary staffing office for the same firm, Paige Personnel. Over the span of his career Tracey has held senior leadership positions as Vice President of Marketing & Operations, Vice President of Operations, and Director of Business Services.
Early in his career he found an affinity for working with smaller minority and
women owned firms and being instrumental in developing strategies that resulted multi-million dollar increases in revenue and double-digit growth rates.
Today, he is passionate about the value of minority owned firms in the economy
and has been actively involved with the National Minority Supplier Development Council (NMSDC) for over 20 years and currently serves as part of the Carolina/Virginia MSDC as Vice Chair of the Piedmont/Triad Minority Business Enterprise Input Committee (MBEIC). Talented Fish is a Certified Minority Business Enterprise (MBE). In early 2019, Tracey relaunched the small/minority business consultancy, Marmax Consulting.
Tracey is an active and engaged community leader previously serving as Assistant Director/Community Liaison for the Evanston Jr. Wildkits Football &
Cheerleading Program for fourteen years also as a coach and mentor. Tracey still
sits on the Board of Directors for Jr. Wildkits. Tracey founded Black Men Against Violence to stem the tide of violence against young men in his community. Tracey is an avid golfer and has two hole-in-ones to his credit.
---
Sherlanda Brooks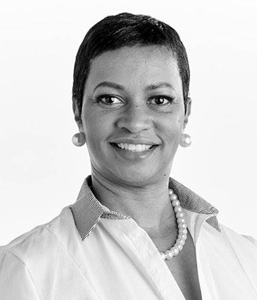 Sherlanda Brooks is the President and Chief Executive Officer of Diversity Sourcing Solutions.
Sherlanda has extensive experience in Supplier Diversity with major global organizations. In addition, she also has experience as a successful business leader and entrepreneur in the consumer product industry.
Prior to forming Diversity Sourcing Solutions, Sherlanda has had the privilege of working in Supplier Diversity for global procurement leaders such as Kraft Foods, Mondelez International and PepsiCo.
Some of Sherlanda' s highlights in Supplier Diversity include starting a program from the ground up, commissioning and implementing a new user-friendly supplier registration tool that buyers could access, setting KPI's in categories, Supplier Diversity training for procurement leads, implementing sustainable processes, working on Annual Operating plans and on-boarding prime suppliers that report Tier 2 spend.
In addition, she was actively involved with National Minority Supplier Development Council industry groups including The Food and Beverage Industry group where she served as Treasurer, and an active member of The Working Group a benchmarking group which where, Kraft Foods, PepsiCo, Mondelez, P&G, Monsanto, American Airlines, Kellogg, Shell Oil, UPS all shared best practices in Supplier Diversity.
Currently Sherlanda serves as the Board President of Hello Baby Chicago, a free drop in indoor place space area for caregivers and their toddlers in Woodlawn . She is also the founder of the Lane Tech Black Alumni Association. In the past Sherlanda served as the chair for Diversity and Social Responsibility for the Institute of Supply Management (Chicago) and treasurer for the Firehouse Community Arts Center (NFP) in North Lawndale and the Lawndale Christian Development Corporation. She also plays an active role in working with and empowering youth in underserved communities as well as supporting women's shelters.
---
---